Experiences
Midgard offers many activities perfectly suited for those in search of relaxation or adventure. Laze by the pool or in one of our various lounge areas and let the simple pleasure of doing nothing revive you.
There's something for everyone at Midgard and all the activities can be enjoyed by lodge guests, day visitors and those who choose to stay at the Midgard Train Carriage.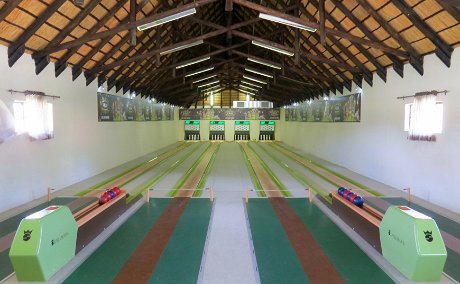 The Midgard Kegelbahn
The Midgard Kegelbahn (skittle alley) offers another fun experience for guests looking for activity and entertainment during their sojourn.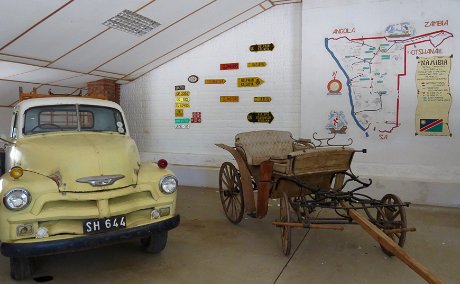 Vintage automobile collection
Venture through the vintage automobile collection at our small museum.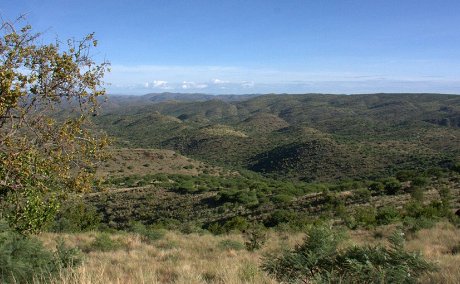 Hiking & Driving
Explore our numerous hiking and mountain trails in the wilderness that surrounds the lodge or discover the ultimate 4x4 tracks with your off-road vehicle at the new Midgard 4x4 Experience.
Check out some past hiking adventures here. 
Nature and Wildlife
Marvel at the stunning 360° panoramic view of the Otjihavera Mountains on a sundowner drive to Hilltop, or explore the beautiful natural wilderness of the bushland area on a morning or afternoon game drive through the separate 2000 hectare nature reserve along the Swakop River. Spot wildlife such as giraffe, blue and black wildebeest, gemsbok, kudu, red hartebeest, eland, warthog, baboon and smaller antelope such as steenbok. Midgard is also a magnetic destination for avid birders, with a wide array of semi-indigenous and migratory feathered friends to tick off your list.
Midgard Horse Riding
For the avid horse lover, those with a passion for the outdoors and you with a sense of adventure, Midgard now offers a variety of horse riding packages designed for beginners and advanced riders. From kiddies guided pony rides to longer, scenic outrides, this is the ideal way to get close to nature and enjoy the tranquility and the surrounds. Available for day visitors and guests.

Bookings essential.
For more information and bookings, contact:
Danro: 081 773 1235 | CIO: 085 734 2066 | Ada: 081 432 4441
Other
Get the team together and compete in a game of volleyball, tennis or outdoor chess on one of the sport terrains scattered throughout the property.